Thanks to everyone that took part in this project! We safely finished our work on the book on the 21st of January and printed it on the 22nd. We hope Pristin will cherish this little gift from international fans!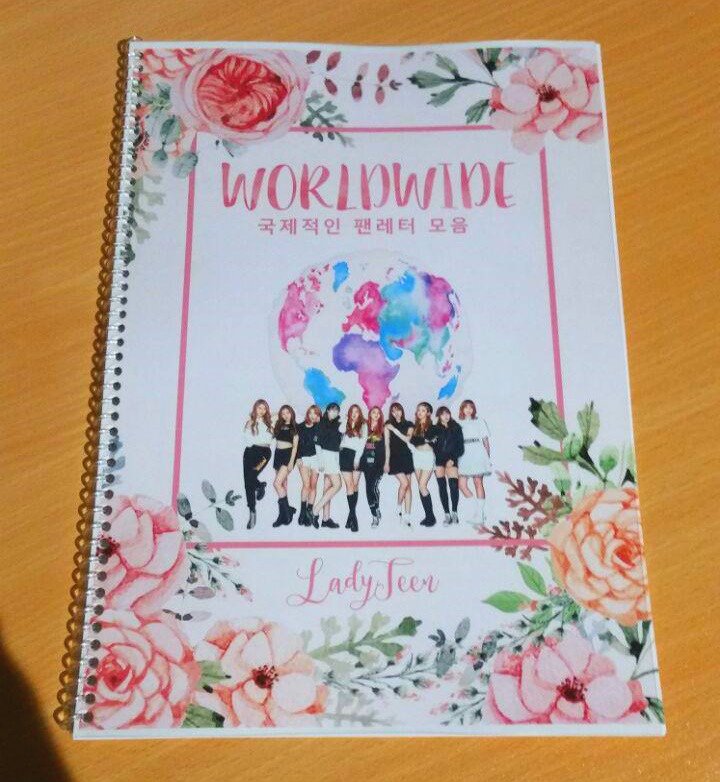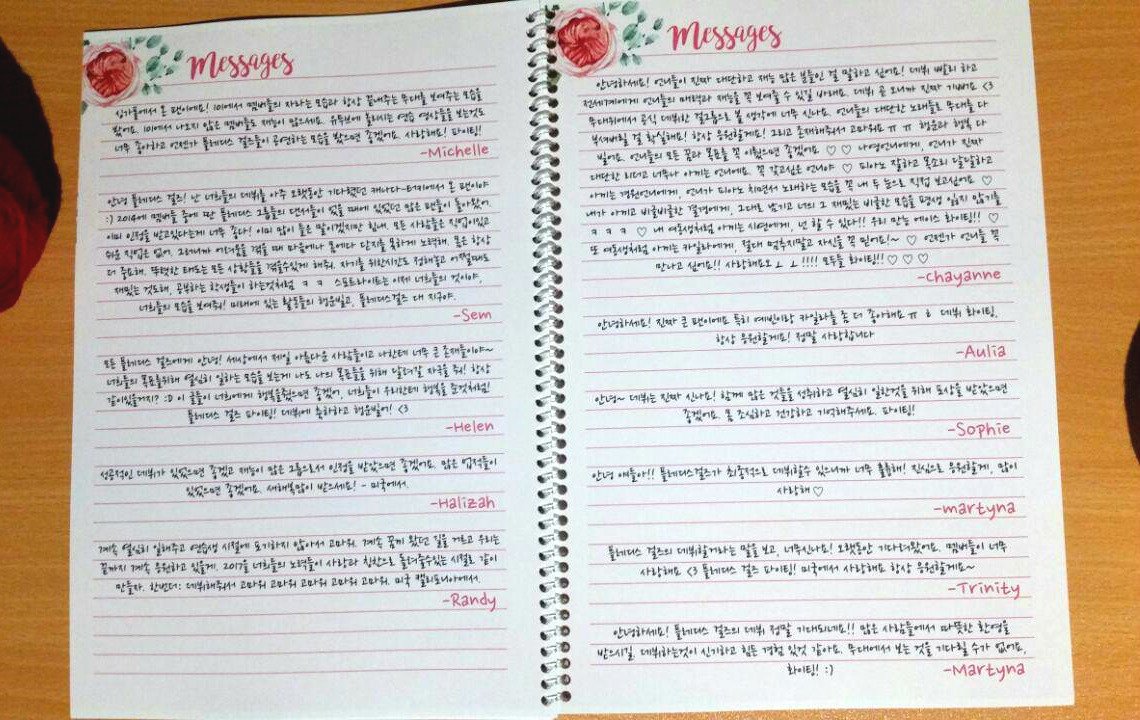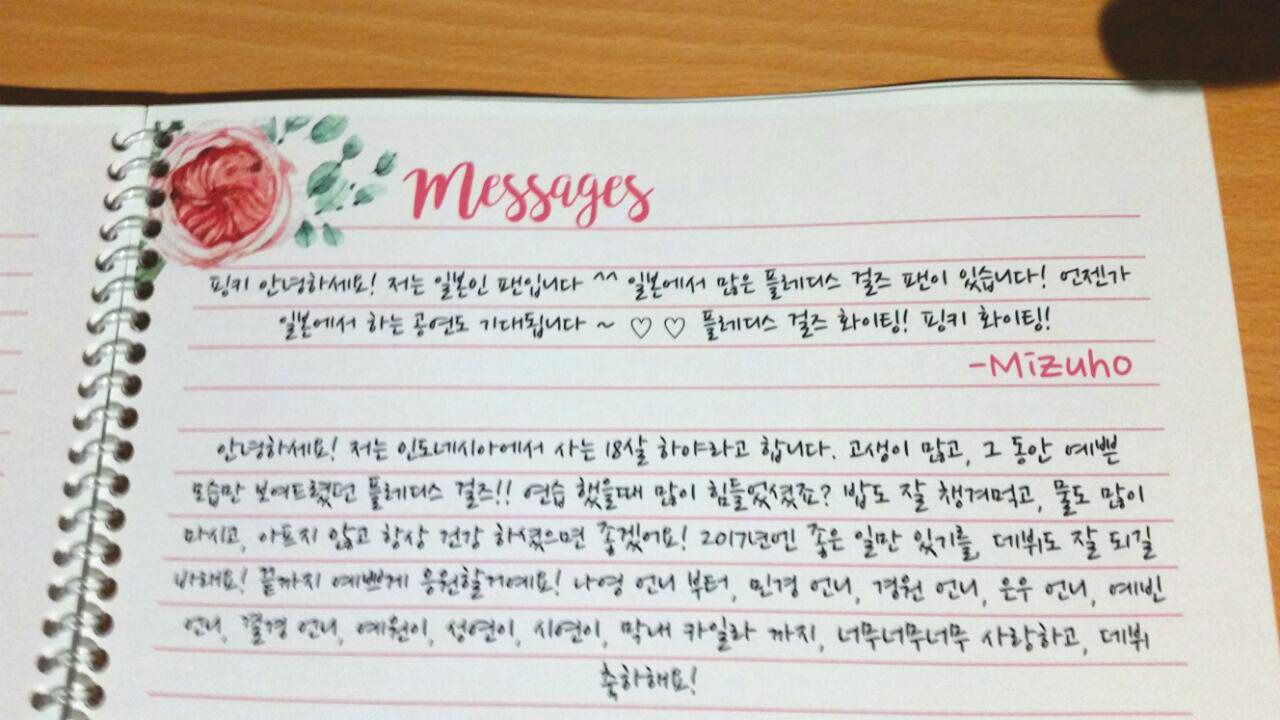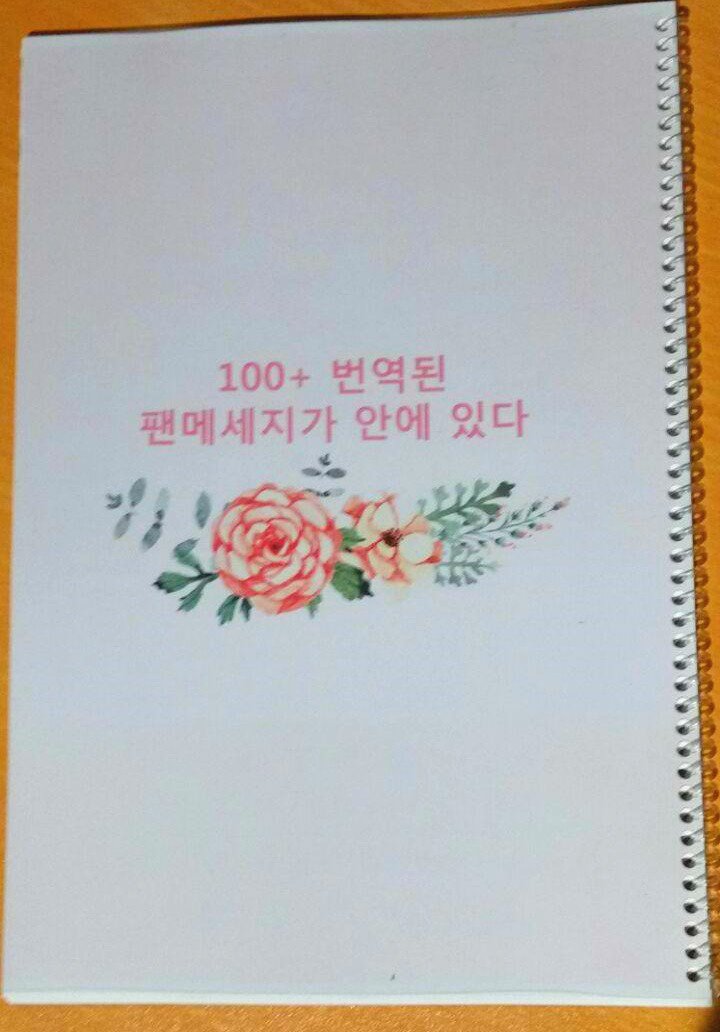 ---
Introducing the 2017 Pledis Girlz Fan Message Book!
Pledis Girlz are debuting soon and we want to warmly welcome them with a book filled with nice and encouraging words! Don't be shy and tell them how much you love them and how excited you are for their debut!
We are willing to translate all messages to Korean, fill a small book with them, laminate it and then send it to Korea where hopefully the girls will read and cherish it. In order to do so we are going to need all of your support and also just a few donations. If you donate remember to write up your name so we'll add you in the Thank You List in the book. 
We hope many people will participate!
DEADLINE OF THE MESSAGES IS ON THE 27TH! 
Terms and conditions for donations! Please read carefully! 
 ~ Donations will be refunded only if the message book is unable to be completed and sent. We cannot give change of mind refunds on donations so please donate responsibly and carefully.
 ~ Ladyteenintl operates as a non-profit organisation, so all funds raised will go towards the message book (any surplus funds will go towards other future projects)
 ~ Please keep donations below $15
 ~ Conversion of currency fees may apply, please take this into consideration when donating.
Our goal is to raise around 150 dollars towards this project, hopefully within the next week. Postage and printing are very expensive T_T. 
How to donate:
 ~ Send a DM to @ladyteenintl starting with: [DONATION] including your name if you want it to be included in the thank you list.
 ~ We will then DM you with the email of our paypal account
 ~ Send your donation to the paypal account in AUD (Australian dollars), selecting send money to family/friend option. NOTE: For some countries this may incur a small fee.
 ~ Make sure to write [MESSAGE BOOK DONATION] in the message section along with your twitter handle.
If you have any problems at all please send us an ask at @Ladyteenintl  or a DM @ladyteenintl on twitter.